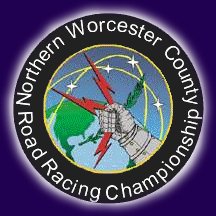 "Veni, Vedi, Combibi!"
Carl Warren
Jeff Swann
Bill Watts
Pos
NWCRRC
Points
Pos
NWCRRC
Points
Pos
NWCRRC
Points
NHIS 4/12
DNS
DNS
LRP 5/10
Pocono 5/17
DNS
Pocono 5/18
DNS
LRP 6/14
DNS
LRP 7/3
DNS
NHIS 7/12
NHIS 7/13
LRP 8/9
DNS
NHIS 8/23
NHIS 8/24
NHIS 9/6
DNF
DNF
DNS
NHIS 9/7
DNF
DNS
LRP 9/27
DNS
TOTALS:
Points are scored using the following formula:
pts = (e - p) * (1.01 + sin(T + f)) + 8
where 'p' is the driver's NWCRRC finishing position
(non-NWCRRC competitors are not counted)
'e' is the base of the natural logarithm
'T' is the angle described by the number of minutes since 1 January 1970
(specifically, T = m modulo 360)
'f' is the arbitrary phase shift in degrees based on the driver's last name.
Warren = 0 degrees, Swann = 60 degrees, Watts = 120 degrees.
Note: a DNS or DNF is awarded bonus points by setting the driver's finishing position to zero.